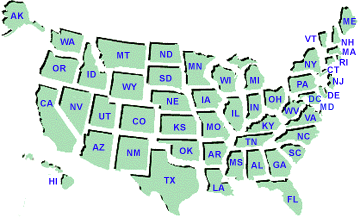 The United States of America is a large country in North America, often referred to as the "USA," the "U.S.," the "United States," "America," or simply "the States". It has a land area of about 9.6 million sq km (about half the size of Russia and about the same size as China).

It also has the world's third largest population after China and India, with over 300 million people. It includes both densely-populated cities with sprawling suburbs, and vast, uninhabited and naturally beautiful areas. With its history of mass immigration dating from the 17th century, it is a "melting pot" of cultures from around the world.

From tropical shores to icy peaks and the great plains of the mid west, America is an exciting range of destination that cater for all tastes, giving the independent traveller a great range of activities ranging from adventure tours, eco-tours, general, small group tours, independent travel and tours.
Filled with so many different worlds and subcultures and belief systems, it's no wonder so many Americans experience an identity crisis at some point in their lives.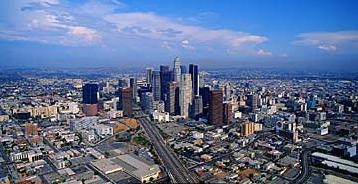 Heading off into the sunset to drive these open roads, diving headlong into a thrumming big city or hiking into the gorgeous countryside for weeks at a time are the classic ways of figuring out what this American life is all about.

But what might you find there, beyond the pulsing nightlife and awesome landscapes? That is a whole other story indeed – one with chapters on race, religion, class, sexuality and, of course, politics. It is the story of the USA experience, and it's never simple.
America is a place where people embrace the technology with the same enthusiasm as yoga, a land where the nation's richest live among some of the poorest.

Many Americans are diehard traditionalists – flocking to old-fashioned state fairs and barbecues and cotillions, and feeling in love with all forms of nostalgia – and yet they always keep an eye on the future and the cutting edge.
It is also a country founded on the concept of immigration – of foreigners, with differences, coming together and living as a single nation.

Despite all the bickering and hypocrisy and complex human emotions that drive both the good and the bad here, this is still a place that is incredibly diverse and desirable and passionate and gorgeous and, in endless cases, welcoming, in spite of itself.

So come on and explore America's diverse scenery and culture.
Please click on the individual state to obtain accommodation, sightseeing, transfer and venue information.
This online information reservation allows you to obtain information and make individual online reservations for accommodation, rental cars, rail and coach/bus services and air travel, within the USA.